ADVISING & CONSULTING
Accelerate the Growth + Flow of Your Company
I primarily work with new paradigm, social impact focused companies (at any stage) seeking to create or maintain exponential growth by creating exponential positive impact—and who are committed to doing it in flow.
As a seasoned entrepreneur, I deeply understand the nuances, challenges and needs of growing and running a successful company in the rapidly evolving modern marketplace and my unique set of skills and extensive experience in a wide-range of industries and fields allows me to offer the companies I work with an extreme competitive advantage in their market.
For over a decade, I have been both personally mentored by and actively studying the habits, mindsets, principles and practices of the most holistically successful entrepreneurs and individuals throughout human history and actively engaged in cutting-edge research into peak performance, consciousness and the nature of reality itself in order to develop protocols to rapidly train individuals and teams in next-generation skills to thrive and succeed in the rapidly changing, extraordinary times we live in where agility, innovation, whole systems thinking and adaptability are key.
If you would like further information on my advising and consulting services or to discuss working together on your project, please contact me here.
Key Areas of Expertise & Experience
Entrepreneurship & Innovation – 8+ years
Founder / Co-Founder of 4 companies, deep expertise in identifying emerging trends and technologies, ideation, growth strategy, product design and development, fundraising, achieving product/market fit, architecting successful, agile go-to market strategies, evolutionary company culture and org structure design, systems theory, M&A and hiring
Marketing, Media & Digital Strategy – 8+ years
Deep expertise and a track record of success in behavioral psychology, copywriting, content and email marketing, growth hacking, ecommerce and conversion rate optimization, PR, branding, SEO, social media marketing, UX/UI design, advertising, media/content/film production, analytics, multichannel strategy, audience/customer growth and retention strategies and PPC campaigns
Blockchain, Cryptocurrency & DeFi – 8+ years
Early adopter of blockchain technology, deep understanding of blockchain / crypto / defi systems, technology, tokenomics and market trends
Sustainability, ESG & New-Paradigm Systems Design – 15+ years
Degree in Environmental Science & Sustainability (UCSB), deep knowledge of sustainable and alternative tech, ecological design principles, ecosystems science, renewable energy and agriculture
Key Roles and Advisory Positions
Circa 2010-Present

Conscious Lifestyle Magazine,

Co-Founder
Conscious Lifestyle Magazine is a leading conscious media platform and publisher of solutions-focused, transformational content.
Key Achievements: Leveraged my background in SEO, social media and digital marketing strategy to create one of the leading new media outlets reaching over 3 million people per month worldwide, distributing a mix of lifestyle and solutions-focused content. Established network of relationships with global thought leaders and influencers.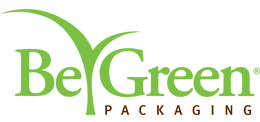 Be Green Packaging,

Director of Marketing
Be Green Packaging is a leading global manufacturer of high-end compostable packaging working to create sustainable alternatives to plastic.
Key Achievements: From 2011-2015, I served as Director of Marketing where I single-handedly built the fastest growing division of the company to multi-million dollar yearly revenues, outpacing growth in all other divisions combined, including those working with Whole Foods, Proctor and Gamble, Google and Samsung. Supported company founders and managing team in a successful exit to a private equity firm in 2015.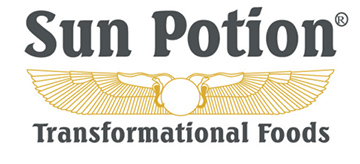 Sun Potion Transformational Foods,

Advisor & Growth Strategist
Sun Potion is an up-and-coming, high-end tonic herb, superfood and organic wellness brand in the rapidly growing natural products sector.
Key Achievements: Ongoing consulting and advising on digital marketing, e-commerce and overall business strategy throughout their journey from early stage startup to internationally renowned premium superfood and herb lifestyle brand with consistent double digit year-over-year growth.

Flow Consciousness Institute,

Co-Founder
The Flow Consciousness Institute is one of the world's leading research and training organizations focused on developing cutting-edge tools for unlocking human potential.
Key Achievements: Developed and launched the Flow Consciousness Methodology and the Flow Mastery training series having reached over 10,000 people in 19+ countries worldwide since its inception. 
If you would like further information on my advising and consulting services or to discuss working together on your project, please contact me here.