REALITY IS A GAME WHOSE LIMITS
ARE DEFINED BY THE EDGES
OF YOUR IMAGINATION.
 —   Justin Faerman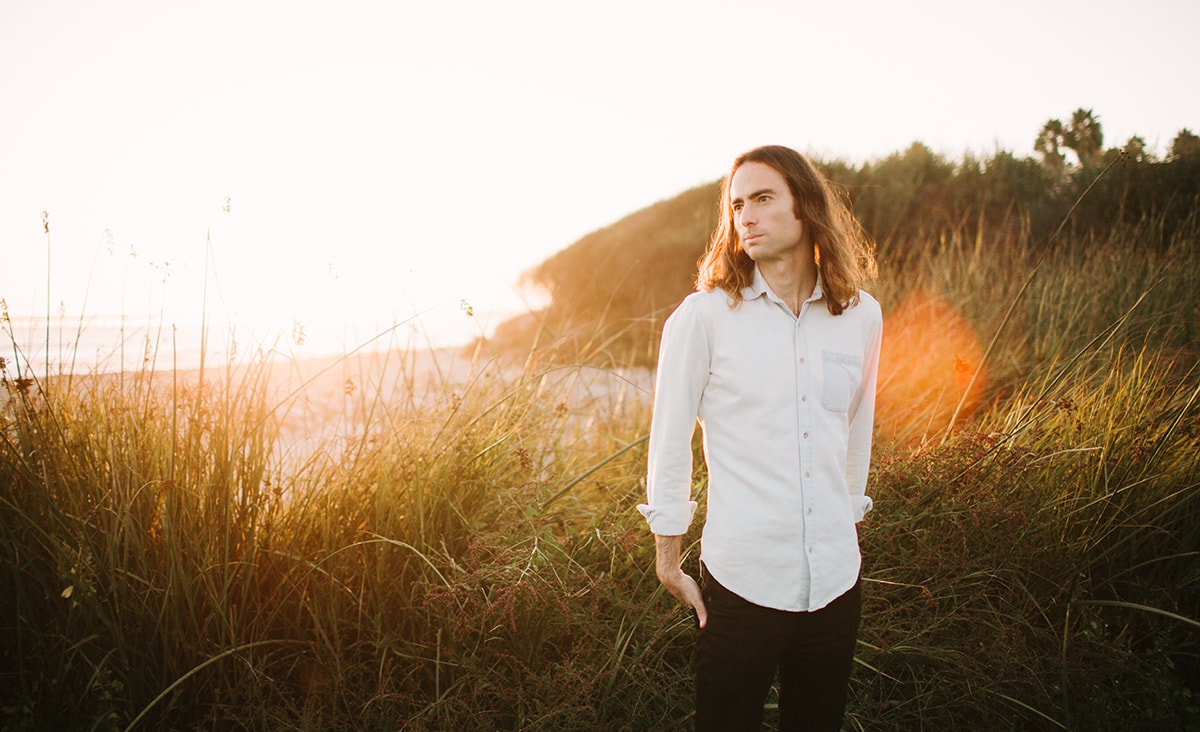 My life is a testament to what's possible when one commits to going far afield beyond the edges of what most people believe is possible.
I seek truth. Period.
In that sense, my story makes the most sense when viewed as a quest:
—  A quest to push the limits of what's possible…
—  A quest to unlock my full potential on every level…
—  A quest to understand the true nature of reality…
—  A quest for perfect health, self-mastery, superhuman capacity and dare I say the highest levels of consciousness and what lies beyond…
And therein lies my mission in this life:
—  To share the best of what I've found during my 30+ year odyssey searching for truth and exploring the cutting edges of human potential for the betterment of all life, in service of ushering in a golden age of peace, prosperity and higher consciousness on this planet.
Thus, my goal with this website… in my writing… speaking, advising, trainings and with every ounce of my being up to my very last breath is to fulfill this purpose above all else.
Notable Things I've Done With My Time Here (So Far)
When I look back on the last few years, what's unfolded has been pretty surreal…
It all started on a layover on my way to Indonesia where I found myself locked in a deep conversation with a leading consciousness researcher and professor at the Hong Kong Polytechnic University exploring the physics of the mind over organic Chinese food on a rainy night in the city.
We probed the dynamics of how perception influences reality which eventually led to myself and Flow Consciousness Institute co-founder and I Jackie Knechtel getting invited to give a talk the following week on optimizing ones life and business for flow to a group of high-performing venture capitalists, entrepreneurs and creatives designing new financial systems and technologies at a massive villa in Bali.
The talk went exceedingly well and got us primed for our next workshop the following week to a group of 115 up and coming entrepreneurs from around the world at a luxury beachside resort on a remote part of the island.
I spent the following weeks enjoying the local Balinese culture, surfing and having daily meetings with friends and collaborators from around the world while enjoying some rest and relaxation before the adventures I knew were coming in the year ahead.
Not long after, I ventured deep into the jungles of Costa Rica where I found myself sitting in a series of Ayahuasca ceremonies supporting my father as he sought to heal his longstanding chronic health issues.
While he probed the depths of his unconscious, I was taken on a rocket ship into cosmic consciousness and initiated into peak states of multidimensional awareness.
It was an incredibly profound experience for both of us.
He walked away with a new lease on life, I came away deeply inspired to expand even further into my full potential and greater levels of self expression.
As goes our focus, so goes our reality and soon after I was at a retreat with a close friend training with a Qi Gong master learning to put out fires by projecting my energy into physical form and breaking cement bricks with my bare hands.
The next day I was invited to train the group in accurately reading the future by tapping into the advanced intuitional capacity latent within all of us in a process I had been developing behind the scenes for many years as a result of my journeys deep into expanded states of consciousness.
I had previously only shared it with private clients and mentees, but it felt like the right thing to do as it was a particularly capable and open minded group.
The day after, I joined a group of heart-centered entrepreneurs and visionaries at a Level 4 maximum security prison to help inmates develop entrepreneurial skills, prepare for life after prison and offer support as they healed their deepest shame, trauma and emotional wounds.
As flow would have it, soon after that experience I found what I had been searching for for nearly 10 years—the missing piece of an advanced healing protocol I had been developing behind the scenes that allows anyone to get to the root of and erase their deepest traumas and fears in just one session, every time, without fail.
That lead to some instant personal breakthroughs that thrust me into a new level of flow I had only previously experienced in peak moments. Now it had become my everyday baseline and the next pieces of my journey came in rapid fire.
The inspiration soon came through to share some of the most profound tools, insights, and practices I had picked up on my 30+ year odyssey of being mentored by master spiritual teachers and becoming a curator of cutting-edge health and consciousness expanding technologies that powerfully unlock our latent potential.
Within a few weeks I had launched the Limitless Codex, a 7-week masterclass on becoming superhuman that attracted 70+ incredible humans to dive deep into expanding into their full capacity.
In the midst of all this unfolding, I traveled to Mexico with Jackie to teach NASA flight surgeons, psychotherapists and neuroscientists the keys to living in flow consciousness and catch a bit of snorkeling and surfing in the crystal blue waters of the Mexican riviera.
Upon returning to California, I moved from one dream house overlooking the ocean to an enchanted forrest home on one of the most beautiful properties in Montecito.
Which brings us up to Summer, where I found myself in the Rocky mountains of Colorado in a chalet that the James Bond novels were written in, sitting with a global cadre of some of the most influential elders, wisdom keepers and visionary leaders of the last 50 years celebrating the legacy of Barbara Marx Hubbard and working to design self-organizing systems to create peace on earth by 2030 and birth a completely new socio-economic paradigm that rewards us for doing good instead of destroying the planet.
Then it was a quick 13-hour plane ride over to the heart of Tuscany, Italy where Jackie and I spent the next week at a private gathering in a 14th century castle with 150+ entrepreneurial superstars from all walks of life including multiple billionaires and CEO's and founders of some of the largest companies on the planet.
We gave a keynote talk on applying flow and intuition in business that was very well received and we left inspired at the possibilities for humanity to make a quantum leap as so many influential leaders had shown up with a commitment to truly changing things for the better.
Next stop was to deliver a neuroscience-based flow workshop at the Institute of Noetic Sciences conference in the heart of Silicon Valley where we shared deep conversations with leading quantum physicists, astronauts, neuroscientists and consciousness researchers on cutting-edge findings and insights into the nature of reality and the next phase of human evolution.
And this is just what was happening 'above board'.
Behind the scenes, I came together with two close friends and colleagues to plant the seeds of what will soon evolve into a fully fledged conscious investment fund and flow-based startup accelerator, sat in ceremony with a handful of the planets top evolutionary thinkers, systems theorists and entrepreneurs birthing new-paradigms to shift consciousness and re-architect how businesses operate on the planet while learning advanced ancient technologies for architecting reality through the sophisticated use of intention and symbol.
In the coming months, I am about to have my writing published alongside Deepak Chopra, Bruce Lipton, Gregg Braden and Nobel-prize nominees, launch a new flow-based company with one of my favorite visionary entrepreneurs to change how we live on the planet and will be traveling to Barcelona to sit with a gathering of world leaders and indigenous elders in inquiry of how to shift consciousness at scale.
I've also been on over 30 podcasts, been invited on an all expenses paid trip to Sweden to help develop advanced intuition protocols with a group of psychic savants and found time to run the existing companies I co-founded, mentor hundreds of people on living in flow and advise a handful of startups.
As we entered the new decade, we we're invited to San Francisco to lead a series of trainings on intuition, reprogramming the brain for flow and expanding into higher stages of consciousness to multiple groups of ultra high net worth investors and silicon valley entrepreneurs working to develop technologies and companies for a more enlightened future.
In the last 7 years before this all unfolded, I'd built three multiple 6-figure companies, a multi-million dollar e-commerce business and a growing media platform that has impacted over 20 million lives worldwide.
I've been invited to give well over 150 talks everywhere from the UN to groups of the world's top change-makers, social impact investors and thought leaders and been invited on as an advisor to multiple global-scale evolutionary change projects with leading social activists, technologists and disruptive innovators to solve the planets biggest problems like climate change and the transition to a new sociopolitical system that supports all life—human and otherwise—to thrive.
I regularly get paid to travel to the worlds most beautiful and exotic places, I've released acclaimed research papers on the nature of reality and consciousness, produced and directed an award winning documentary film, had my work covered in Forbes and Fast Company, been invited on as the Director of Marketing for a now billion dollar company, been gifted over $500,000 in coaching and mentorship, developed and run multiple high level Flow training programs for world leaders and entrepreneurs and regularly do consulting for startups and growth stage companies with social-impact driven missions.
You might be thinking "Wow that sounds amazing… but stressful" or maybe that I am a type A personality.
Neither are true.
It was not stressful—more like blissful—and I am a type D personality, as in D for dreamer… I didn't hustle and grind to make this happen, I dreamed it all into being.
Literally.
Just like I do every year…. and every year for the last 15 and counting has been better than the last.
And let me be very clear: I say all of this humbly—not to brag or boast, but to illustrate what is possible when you shift into a mindset of infinite possibility, learn the keys to bending reality and creating hyper-growth and success and commit to the journey of unlocking your full potential…
So How, Exactly, Did I Get Here?
After 20 years of searching for truth in all the wrong places and just enough of the right ones to save me from self-destruction, something incredible happened…
Rewind to 2010 and I had just graduated university over $60,000 in debt and was working a part time job at a local health food store, my degree in the field of environmental science leaving me completely unprepared for any kind of job in the real world.
—  I knew nothing about business.
—  I knew nothing about public speaking or being a leader and the idea of it scared the shit out of me.
—  I had no network or connections.
—  And I knew very little or nothing about any of the things I currently spend the vast majority of my time doing.
In fact, it was worse than that…
I was actually going thousands of dollars more into debt every month because I couldn't stand being at my soul-sucking health food store job more than a few hours a week and so I went back to school at the local community college after getting my bachelors degree just so I could qualify for more student loans to make ends meet until I could figure something better out.
I was spiraling into a sea of debt and struggling with intense anxiety over the whole situation and the perilous uncertainty of my future…
And then something completely unexpected happened.
Through a series of incredible synchronicities I woke up to the (at the time) harsh yet liberating truth that I was creating my reality.
EVERYTHING changed overnight.
With nothing to lose, I stepped fully into the drivers seat of my life and slammed down on the gas pedal.
Within a few weeks I was being personally mentored by one of the world's top entrepreneurs and executive coaches who otherwise exclusively worked with billionaires and the ultra wealthy and served as a president, advisor and consultant to the worlds top universities from Notre Dame to elite private schools and the entire University of California system.
He taught me many things, but by far the most profound was that he demonstrated to me that truly anything was possible. He was a master of bending reality, flow and creating hyper-growth and success from a place of deep alignment with purpose.
My life instantly began to expand in unbelievable ways as I tapped into the power of my own mind and consciousness to shape reality on my own terms.
Over the course of the next decade virtually every dream and bucket list vision I had for myself would take shape with incredible effortlessness and ease.
But there was just one problem: he couldn't explain to me the exact mechanics of how it all worked.
I couldn't deny that the consciousness-expanding practices he taught me we're getting phenomenal results, but deep down I knew there was more that he was missing to the whole process and if I just understood the mechanics of how it all worked it would allow me to get even better results more quickly and make the process of learning to live like this take weeks and months instead of years like it had under his mentorship.
So I set out on the next leg of my journey to deeply understand the nature of reality…
…how it operated and how bend it, the mechanics of creating hyper-growth and success effortlessly… how to live fully in flow so that my visions and goals took shape with lightning speed and how to live a life that others believed was impossible at worst and sheer magic at best.
And after many years of researching, experimenting, real world testing and refinement, a massive body of work took shape and I began to share what I had learned with others who weren't interested in living in 'default reality' but knew there was something far greater that they were capable of.
And so here we are.
If you've made it this far, I'm assuming you fit the above description and are ready to go deep. I've got a lot to share about what I've found on my journey… so let's dive in, shall we?